Orienteering
Until I get the time to actually throw some structure into this page, it's mostly going to consist of links to various orienteering-related pages. Ready?
A very important link on any Orienteering page is the one to Rick Slater's Orienteering and Rogaining Homepage. This is a remarkably complete page including a description of orienteering which I have not attempted here. I encourage you to visit it.
Here are some links to various orienteering organizations:
Federations
The International Orienteering Federation based in Finland with over 47 Member Nations & States (48 to be exact).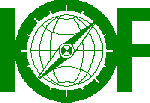 The Canadian Orienteering Federation out of Orleans Ontario, with at least 8 Member Provinces and Territories (I'm not sure about P.E.I.).

Associations
The Orienteering Association of BC which currently has 2 Member Clubs with homepages.

Here I would like you to notice the complete lack of linkage to an Alberta Orienteering Association homepage. Yes, I'm disappointed too.
Clubs
The Foothills Wanderers Orienteering Club in Calgary, Alberta.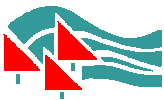 The Greater Vancouver Orienteering Club (I don't think that needs any explanation).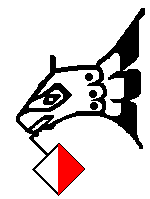 My stop-gap EOOC Page has at long last been replaced by a much superior official Edmonton Overlanders Orienteering Club page.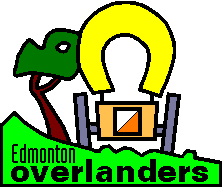 OCAD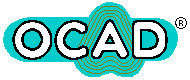 OCAD (Orienteering Computer Aided Drafting) is a program used to make orienteering maps. As far as I know, it's the only widely available software of its kind.
The newest version is OCAD 7 for Windows 95 (32-bit); I have not yet had a chance to really use this version, but it looks exciting.
If you only buy one computer aided drafting program for mapping this year, OCAD 7 should be it.